Audium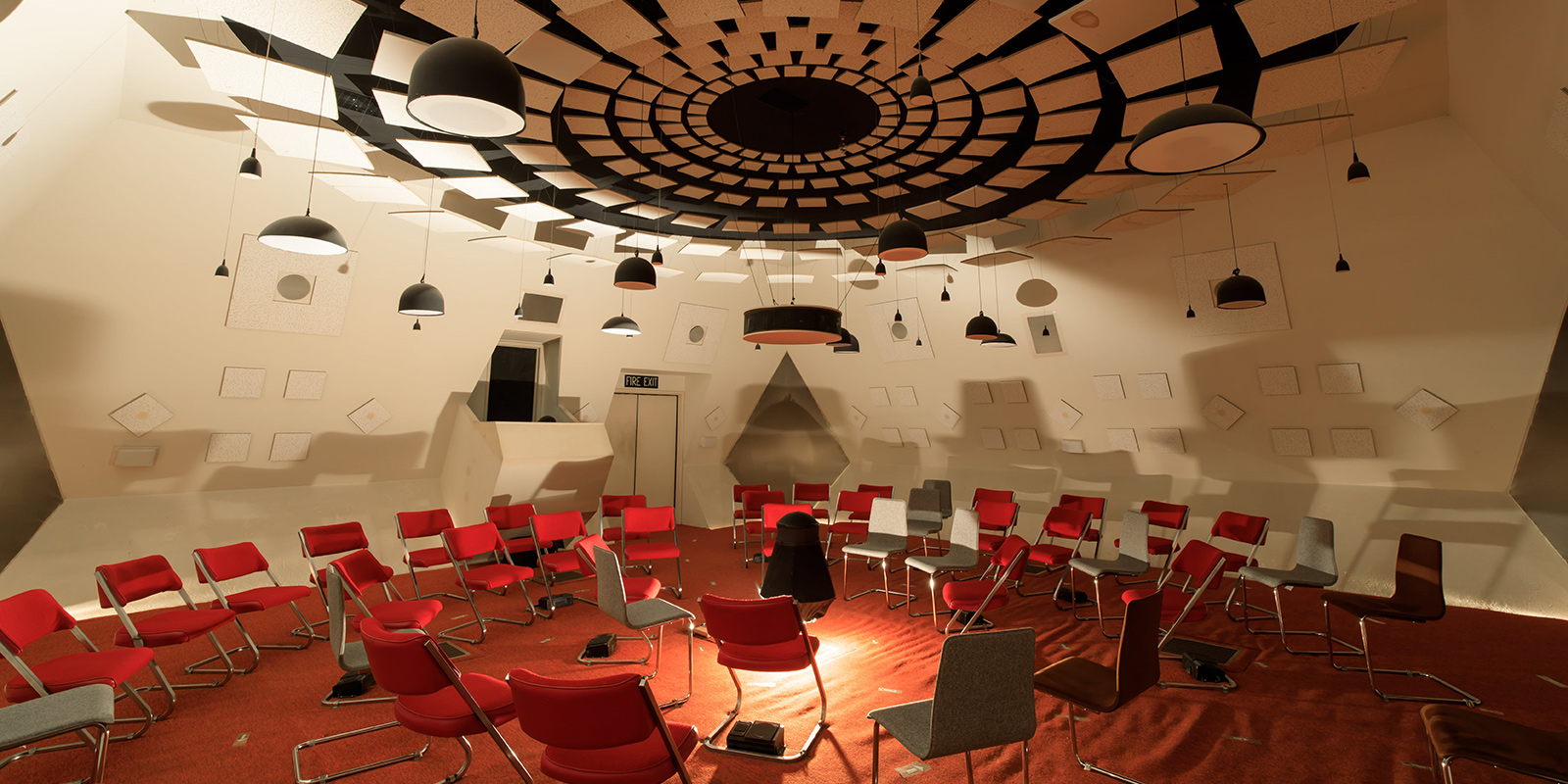 AUDIUM is the only theatre of its kind in the world, pioneering the exploration of space in music. The theatre's 176 speakers bathe listeners in sounds that move past, over, and under them. "Sound sculptures" are performed in darkness in the 49-seat theatre. Visit www.audium.org for more info.

Please arrive early! Doors open at 7:00 pm for Audium 11 Redux and at 7:15 pm for Sound Hour. All shows start promptly at 7:30 pm. Due to the nature of Audium's experience, you will not be able to enter after the listed start time.
Audium 11 Redux:




Audium 11 Redux dives into the primordial world buried beneath the surface of consciousness; the shifting sonic layers deep inside us all. Listeners will be immersed in urban sounds more familiar, as well as a vast assortment of electronic sounds in the abstract. Features a live performance of sound movement. More info here.

Audium: Sound Hour:




Audium: Sound Hour provides sonic well-being in a new world. Take a sonic journey through San Francisco: spring from the loud clatter of the Tenderloin to a remote Baker Beach cave. A familiar afternoon in the Sunset District gives way to an ecstatic celebration in the Mission. Come relax in a safe space away from the noise of our current reality.