City Arts & Lectures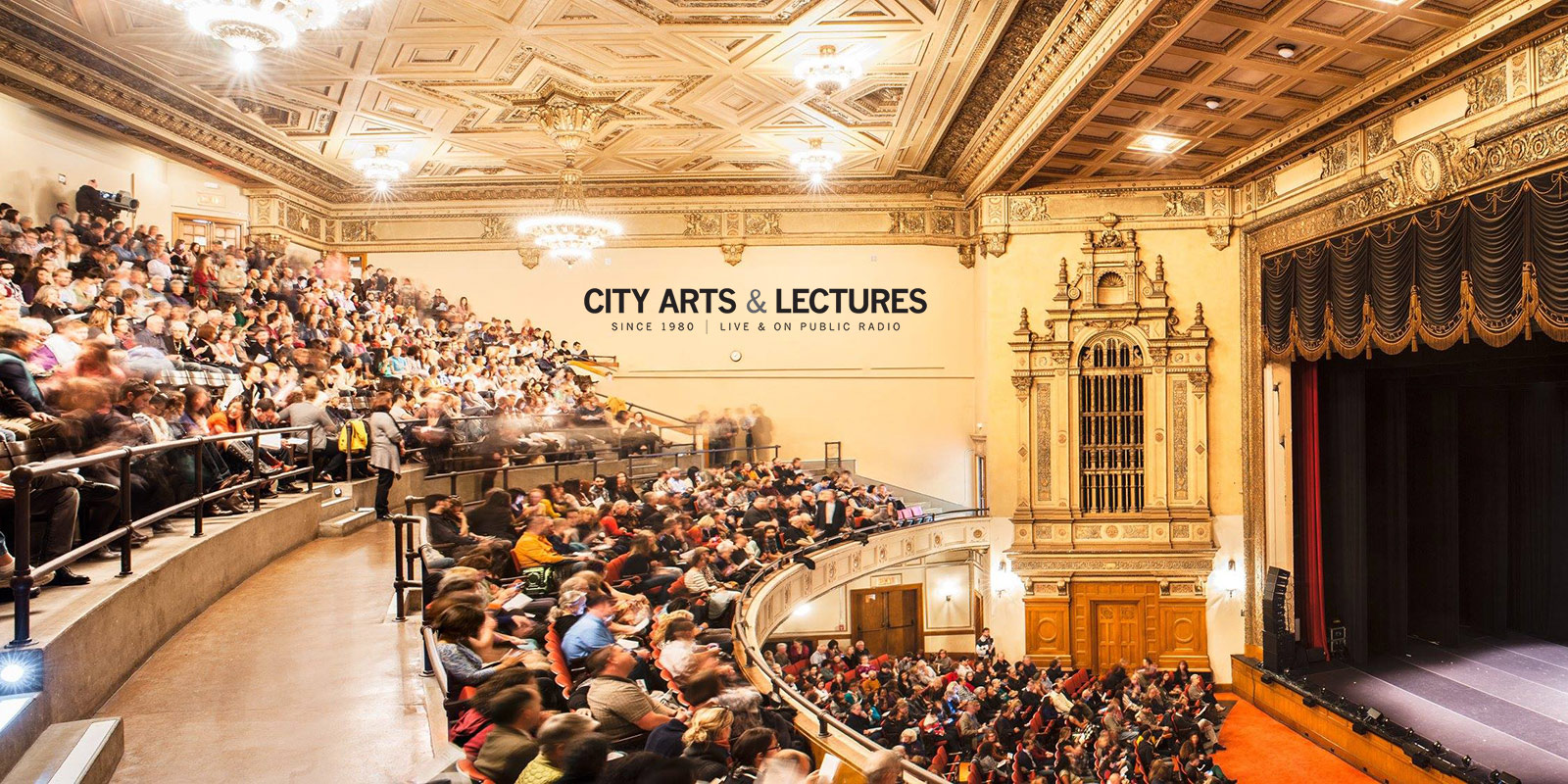 Ticket Information
Regular Price: $39 and above
Run Time: 1 Hour, 30 Minutes
Reserved Seating
Since 1980, San Francisco-based non-profit City Arts & Lectures has offered unique programs with leading figures in arts and ideas. Each year there are more than fifty lectures and onstage conversations – and a few surprise performances, film tributes, and concerts – with outstanding writers, critics, scientists, performing artists, and cultural figures from around the world. City Arts & Lectures offers the broadest perspectives about ideas and values, the creative process, and how we think about the world we live in.

City Arts & Lectures events are held in the historic Sydney Goldstein Theater (formerly Nourse) in San Francisco's Performing Arts Center and online. Programs can be heard via edited and delayed broadcasts on more than 130 public radio stations across the country, co-produced with KQED 88.5 FM in San Francisco, as well as on our podcast.
Become a member of City Arts & Lectures to support us in presenting leading figures in the world of arts and ideas. A contribution also helps us offer free admission for students and their teachers, provide our programs free of charge to over 130 public radio stations around the country, bridge the gap between ticket income and expenses, keep ticket prices low, and continue to make improvements to the historic Sydney Goldstein Theater.

Benefits include:
Advance access to tickets before the general public

Invitations to onstage receptions

Backstage introductions to featured guests

15% discount at Books, Inc.